Welcome to the CIQ of trucks, trucks baths
CIQ the trucks and trucks-Les-Bains has for goal the defence and promotion of the area and its inhabitants, and more specifically the defense of the living environment and general interest of the inhabitants of the district, defence and maintaining sites and the quality of life , respect of town planning with a human face, representation and the defence of General, economic or moral of its inhabitants, and this interest by all legal means, including the judiciary.
In memoriam
Le CIQ des Camions.Camoins les Bains, vous fait part à sa grande tristesse du décès d'un de ses anciens membres et ami Monsieur Paul MISTRAL , survenu hier jeudi 08 février 2018.
Nous présentons nos plus sincères condoléances à son épouse ainsi qu'à sa famille.
APPEL A VIGILANCE
According to information obtained from the Union Council of a copro accates confirmed by the national police, a gang of Italian thieves plague in Marseille.

The residence has had a visit from young girls with a focus and some apartments. have had signs of spotting on the frames of doors.

We call on residents to be vigilant
CATASTROPHE NATURELLE
We inform you that he went out a decree concerning recognition of the State of natural disaster.
You will find in the annex 1 page 4 our town for a ground movement differential consecutive drought and rehydration of the soils of 1 July 2016 to September 30, 2016
THE RELAY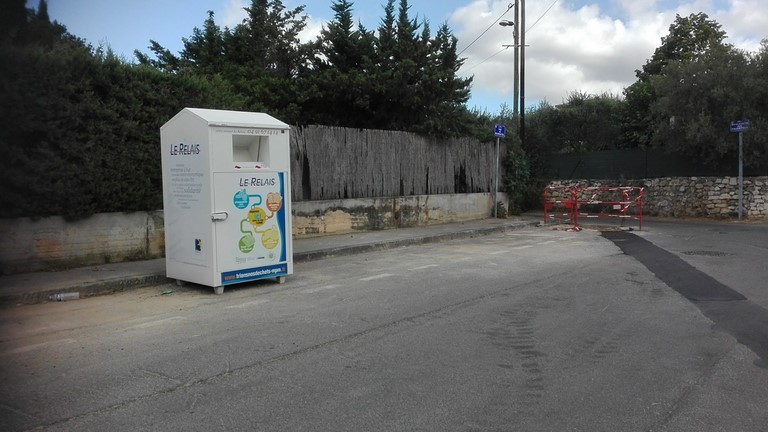 Nous vous invitons à venir déposer vos vêtements, chaussures, linge de maison et petite maroquinerie face au 48 rue de Ruissatel en montant vers le cimetière.

Nous vous rappelons que vous pouvez aller sur le site de MPM pour faire enlever vos encombrants que vous aurez déposés à une date convenue.
Ensemble maintenons notre quartier propre
STADE
Still, that's good news for our children who attend Stadium trucks, Eoures, the vine with a speed bump at the entrance to this level.
When we see this to be implemented for security in our neighbourhood because of incontinence that care of the respect of the speed it is incomprehensible!
Anyway thanks to Mr. Pastour for this request and the responsiveness of the Town Hall of sector.
The chapel cross

There it is finally done! Yes I say finally because we expected these parking places for some years.
It's true that we would have liked to have a large parking lot behind the Church with the realization of the home for all, but it's so!
Meanwhile the Mayor of sector, as promised, made us draw 46 traverse of the chapel parking spaces, in order to minimize the PV and anarchic parking. It remains to ask you to try to park correctly since it is not plotted individually for each vehicle.

Concessions in the cemetery of the trucks
A vendre des concessions (terrains pour construction de caveaux familiaux) délivrées à la libre entreprise.

Les tarifs du terrain sont pour une superficie de 3.60m² :
- 30 ans : 1215.00 €
- 50 ans : 1872.00 €
- perpétuité : 6611.00 €

A ces tarifs, il faut rajouter le prix du caveaux, mais aussi des travaux obligatoires qui sont :
- la pose d'un placage en pierre durable sur laquelle la durée, le numéro de concession et la situation géographique seront gravés
- l'équipement d'un système de filtration (filtre + cartouche).

Pour toute interrogation vous pouvez me contacter soit par mail : cdivuolo@mairie-marseille.fr , soit par téléphone au : 06 32 87 14 11.


Christiane DI VUOLO
Responsable de la Division des Cimetières
S.O.F.
380, rue Saint-Pierre
13233 Marseille CEDEX 20
ADHERER
JOIN TO THE CIQ! WHY DO?
To get by more numerous memberships, better listening by politicians and public authorities on issues concerning our neighborhood.

For its embellishment, to improve the quality of life and its general interests.

To work together on what we want to improve or change.

To revitalize our neighborhood and animate it by events and holidays.

The DIA is an association law 1901. If your membership is already a financial support, it is also a moral support. So join us.

The amount of the membership amounts to 10 euros per calendar year (66% of the income tax - deductible receipt available on request).

Entry form to complete and return to the CIQ -.
Renew at the beginning of each year

Newsletter
Le Plan de Prévention des Risques d'Incendie de Forêt
Eglise St Agathe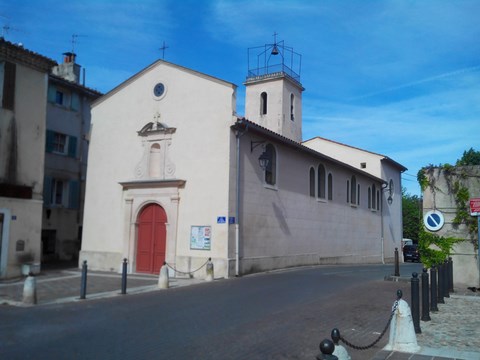 Paroisse Des Camoins
Messe tous les samedis à 18h30 église Sainte-Agathe
EOURES APRES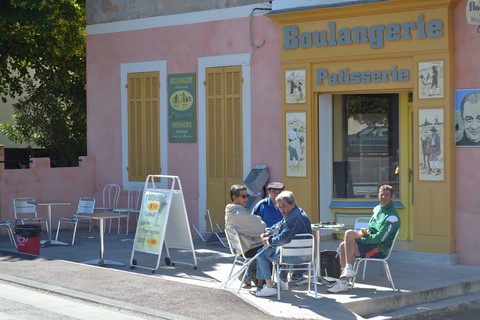 Enfin nos anciens peuvent se rencontrer autour d'un café grace à la réouverture
du Bar de la boucle !
Rire assuré.
Merci



Club de foot Eoures, les Camoins, la Treille

Saison 2017 / 2018

Renseignement: Claude 06.82.82.96.61 et Gérard 06.15.37.30.70

Nous recherchons des entraîneurs et des dirigeants BÉNÉVOLES pour encadrer les équipes de jeunes .
Formation et tenue complètent assurés par le club pour la saison 2017 / 2018


Merci d'avance.